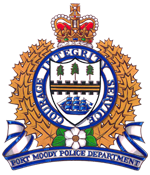 Port Moody Police Department
Media Release
PORT MOODY- The Port Moody Police has recently become aware that some of our residents have received scam telephone calls, during which an automated voice message identifies the caller as a police investigator.  The message then instructs the victim to return the call forthwith, or risk further police investigation.
The Port Moody Police wish to inform our residents that calls such as this are most likely some form of scam.   In most instances, should you receive a call from a legitimate police officer they would clearly identify themselves by name, rank and section, as well as identifying their respective police agency.  Furthermore they will provide a legitimate return telephone number for which you can return their call.
Much like in years past, as we approach tax season, scam callers routinely will make illegitimate threats of arrest if "immediate payments" are not made via the internet or Western Union.
We would like to remind our residents that calls such as these are not legitimate and should in all cases be ignored.   Neither the police nor Canada Revenue Agency will ever call you demanding immediate electronic payment to clear an arrest warrant.
As always, be cautious regarding any telephone call from any unknown source demanding monetary payment.  If it sounds suspicious, then it very likely is!
Please refer to the following link for more information on how to protect yourself from potential scammers: https://crtc.gc.ca/eng/phone/telemarketing/fraud.htm
Anyone with information regarding scams of this sort is asked to contact the Port Moody Police Department at 604-461-3456 or call Crime Stoppers at 1-800-222-8477 (www.solvecrime.ca).
Released by
Cst. Jason Maschke
Community Relations Officer
Port Moody Police
Email: media@portmoodypolice.com
3051 St Johns Street
Port Moody, BC V3H 2C4
Office 604-461-3456
Fax: 604-937-1311