Media Liaison
Welcome to the Port Moody Police Dep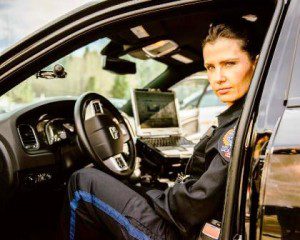 artment's Media Liaison Section. Our police department is dedicated to keeping you informed on topics of public interest and what we are undertaking to maintain a safe city.
Our Community Relations Officer plays a key role within the Port Moody Police Department in terms of building and maintaining the public's understanding and support of our police department. The Department's goal is to provide timely and accurate information to the public, via the media.
To achieve this goal, our Community Relations Officer fosters cooperation and mutual respect between the media outlets and the Port Moody Police Department. It is the Community Relations Officer's responsibility to keep the public informed as to the Department's activities and concerns which may arise. The Community Relations Officer will endeavour to assist the media in completing the task of gathering information and reporting on new events impacting residents and visitors to the City of Port Moody. The public's perception and image of the Port Moody Police Department is largely dependent on the hard work of our Community Relations Officer.
The Community Relations Officer can be contacted at 604-461-3456 or by email at media@portmoodypolice.com. If an incident occurs but there does not appear to be a news release, please telephone 604-461-3456 and ask for the Community Relations Officer or ask for the Watch Commander if the Community Relations Officer is not available.
You can also follow us on Twitter at #PortMoodyPD
Please be sure to visit the News Releases section of the website.